Limousine Hire Geelong - The Best in Premium Limos & Hummer Limousines
Welcome to Krystal Limousines – the number one destination for hire hummer and limousine hire near Geelong. You can choose from our range of luxury vehicles to explore the hidden delights of Geelong and Melbourne.
Do you want a Camaro, a convertible, or a limo for a grand getaway to discover Victoria? Are you searching for affordable limo hire in Geelong for a luxury wedding?
At Krystal Limousines, we offer premium vehicles of distinguished brands that can suit your specific requirements from a red-carpet service to night parties.
Quality Meets Service Excellence
At Krystal Limousines, we combine quality with service excellence. As a leading specialist for limo hire and hummer hire in Geelong, we can offer you options based on your specific requirements, including luxury, affordability, brand, and more.
Our service specialists are passionate to talk with our customers, understand their requirements, and offer the most suitable option according to their needs.
Do you want special day trips, a journey to get glimpses of Victoria, or to take your guests to a Geelong or Melbourne tour? We can create and schedule your outings according to your requirements, including planning your day, organising quality catering, purchasing entry tickets for events and venues on your behalf, and much more.
We focus on ensuring that you get a luxurious, relaxed experience in one of our luxurious vehicles. Excited? Reach out to our service specialists and book your vehicle, then sit back, relax, and enjoy your trip.
You can choose trips to, but not limited to:
Sovereign Hill
Winery tours to Yarra Valley and the Mornington Peninsula
Shopping trips to the premier boutiques of Melbourne
Philip Island for the famous Penguin Parade
Romantic getaways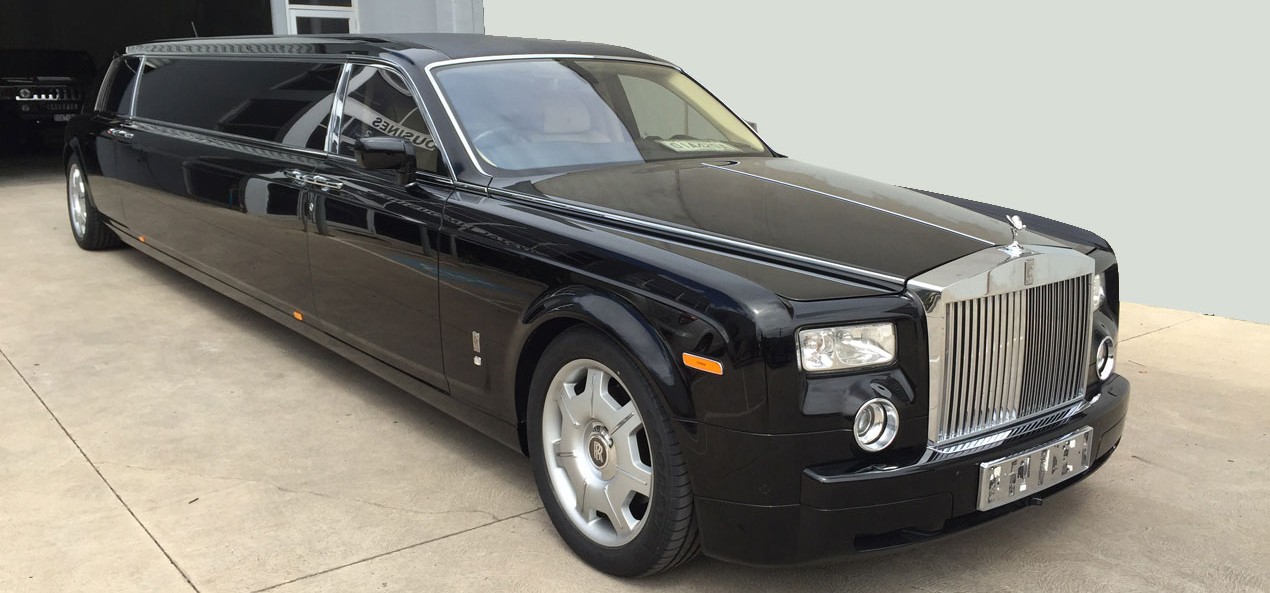 Fleet Of Premium Vehicles
As a leading destination for limousine hire in Geelong, we offer the following range of premium luxury vehicles to our customers:
Mustang Convertible 3-seater
Rolls Royce Phantom 10-seater
Convertible Camaro 3-seater
Bentley Limo 10-seater
Mercedes Benz 10-seater
Maserati Limos 10-seateri
2017 Mercedes Benz E-class Sedan
You have the option to choose vehicles from our premium budget fleet as well:
White Hummer 18-seater
Black Hummer 18-seater
Black Hummer 14-seater
Chrysler 300C Limo 10-seater
Chrysler 300C Stretch 11-seater
Chrysler Sedan 4-seater
Get Ready For A Luxury Wedding
Do you have a luxury wedding in mind? Do you want to hold your partner's hand while riding in a luxury limo on your wedding day?
At Krystal Limousines, we have a collection of stylish wedding limos to help you to have a classy wedding day. You have the option to choose from a range of vehicles from H2 Hummers to the iconic Mustang Convertible.
Our specialists will give you guidance and advice on how to add style to your day by using our vehicles. We also offer a range of high-end services to make your day special, including:
Selection of luxurious limousines for the groom, family, friends, and the entire bridal party.
A consultation with you, as well as your wedding planner, to make your day grand.
Full red-carpet treatment.
Decorative flowers and ribbons to complement the wedding party.
Complimentary champagne on ice.
Excited For A Luxurious Getaway Or Wedding?
Call our service specialists on 1800 546 642 to get great deals at the most competitive prices. You can also reach out us using the online enquiry form.